Enjoy Reading Affirmations
Use this powerful affirmations album to start really enjoying one of the best pastime activities – reading and impress your teachers and friends with your thorough knowledge and conversation topics.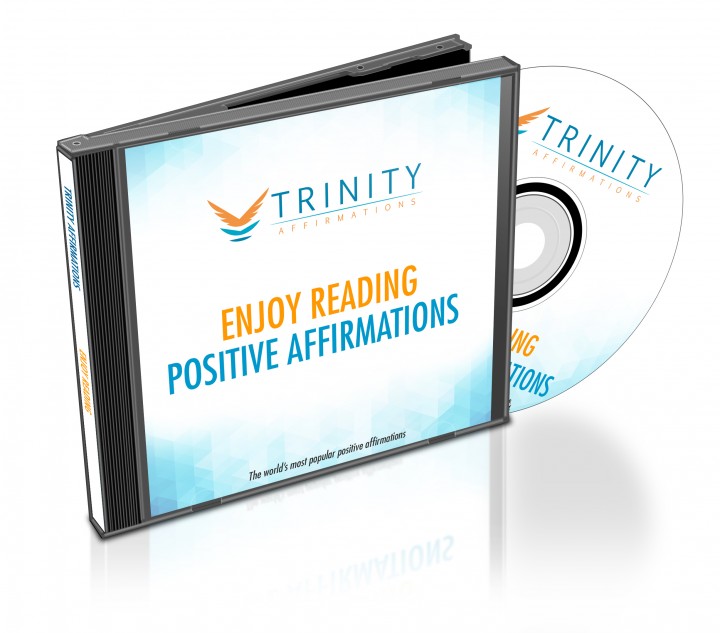 Is your first reaction to roll your eyes when somebody mentions reading?
Do you find books too thick or stories too long to read?
Do you start losing concentration after the first few paragraphs?
Would you like to be able to dive deep into the hidden worlds, secrets or mysteries, to increase your general knowledge and to keep your brain active and curious?
People aren't born with a natural love for reading. Reading is not a natural-born talent. It is a skill. That is why so many people who don't love it, say they hate reading.
There are actually several reasons for hating reading. Many people developed negative feelings for it since they were not able to read as fast as their peers, so they were left behind or even put into a "slow" group which made them feel... well, stupid. Or they were afraid of having to read aloud and others laughing at them because of that. Some were probably afraid of being tested on what they read and failing the test (while they were probably given materials to read that they were not interested in).
Do any of these sound familiar in your case? If so, then this affirmations album will help you to overcome the repulsiveness you feel when it comes to reading and to make you really enjoy reading and finally discovering what all the fuss is about.
There's a strong correlation between academic success and reading, as reading develops the mind and imagination. It is also how we discover new things and get to know new worlds and cultures. Reading develops the creative side buried deep down in ourselves and develops a positive self-image.
These affirmation statements will help you to acquire all of these and actually enjoy it.
What to Expect
Affirmations will help you adopt this mindset by:
Helping you to gain high concentration levels. You will be able to focus completely on what you are reading. You will become an avid and voracious reader who gets totally consumed by a book and whose focus stays sharp all the way through it.
Developing your creative side and imagination. You will not be bored if you are alone even for long periods of time, because you will both enjoy reading and be inspired by it. You will be feeling great, imagining yourself part of the world the author has created or going anywhere in the world. You will expand your horizons and open yourself up to exploring new possibilities that books have shown you are possible.
Making you more curious and open to new discoveries, fiction or non-fiction. Affirmations will stimulate the parts of your mind that will make you driven to find out more, to expand your knowledge and to find clues to your further development. You will start setting higher goals for yourself and become motivated and driven to achieve success in all areas of life.
Download our free app for iPhone/iPad today and listen immediately after your purchase- just search the App Store for Trinity Affirmations.
Download this affirmations album to stop struggling with reading and become truly in love with this skill, that will give you the keys to personal, social and life success!
Present Tense
I am an avid reader
I have high concentration levels
I am a lover of fiction and non-fiction
I am a fast reader
I am always reading
I enjoy reading
I find it easy to read a book
I can easily remember what a book was about
I just naturally get through many books
I find it easy to find time to read
Future Tense
I am becoming faster at reading by the day
I will become someone with high levels of concentration
I am finding myself more able to remember what I read
I am turning into someone who is a fast reader
I will find time to read
I will enjoy reading
I will read loads of books
I am turning into an avid reader
I am transforming into a lover of books
I will increase my focus
Natural Tense
I have an intense love of reading
I find speed reading easy
Being a lover of reading is the most natural thing in the world
Reading is something I love to do
I find it easy to read at least one new book each week
Remembering what I read is easy for me
Enjoying reading has made me much smarter
People see me as someone who loves reading
Finding time to read comes easily to me
Being an avid reader has been an improvement in my life