Block Out Pain Affirmations
Use this powerful affirmations mp3 to make your mind several times less sensitive to pain and to allow yourself to enjoy things you've almost forgotten about!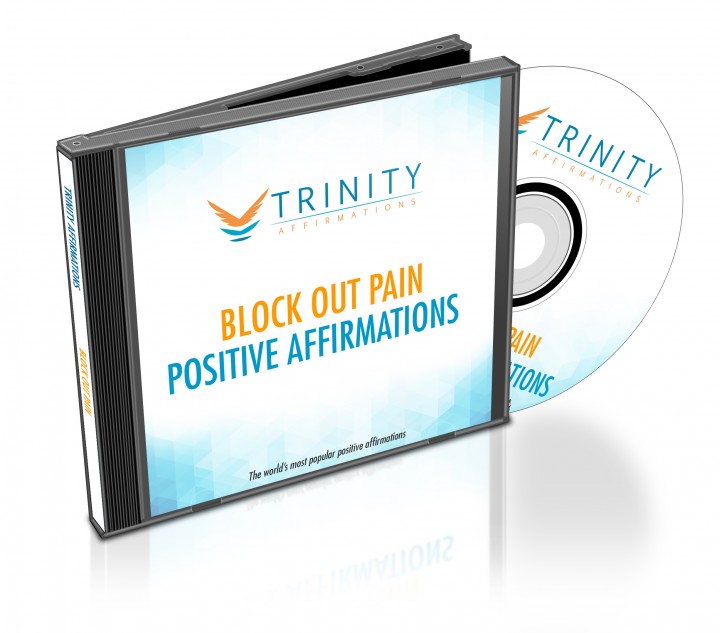 Are you currently experiencing any pain – be it physical pain from exercise or any other kind of physical pain?
Do you hesitate to even try to do something you feel would make your pain worse?
Is your quality of life suffering from your pain and your fear of pain?
Do you want to become less sensitive to pain and to stop it from controlling your life?
Fear of pain is worse than the pain itself.
Have you heard this before? It's true – our mind can play some not very pleasant tricks on us and make things a lot worse than they actually are. Whether you're aware of it or not, the pain you're experiencing is aggravated big time, by the expectations of your mind to feel pain.
This doesn't mean that your pain isn't real, but the same way your mind often "fails to notice" a mosquito bite, you can make it pay less attention to the pain you're experiencing now – be it caused by a disease or chronic fatigue in muscles or by anything else.
This album was designed to alleviate and reduce the amount of pain you experience by stimulating the same areas that control whether you will notice a mosquito bite or not.
What to Expect
Affirmations will target your subconscious and gradually rewire your mind so that:
You become more relaxed in body and mind. Your body is now tense, expecting pain to strike and constantly in a state of defense against it. By reducing this tension, your circulation will improve and you'll be better able to release pain when it comes and to control it.
Your mind will stop expecting pain and physical suffering. Affirmations will help you to remove focus from pain, to break the habit you've created from aggravating pain several times in your mind even before it comes. When you remove this expectation that you will suffer, you will notice that your pain really is a lot less torturing and you can expect to notice this effect very soon.
Your mind will change the way it approaches pain – instead of experiencing it as an intense discomfort it will become more of an awareness of pain, simply to keep its natural function to alert you of a possibly problematic movement.
This album is not a miracle cure, but with regular use it will influence the level of pain you're experiencing and the way you deal with it.
Download our free app for iPhone/iPad today and listen immediately after your purchase- just search the App Store for Trinity Affirmations.
Take control of your pain now – download this life changing audio and reduce or even completely eliminate pain from your life so that you can finally enjoy life to the fullest!
Present Tense
I am pain-free at all times
I find it easy to relax
My mind is calm at all times
I easily release all tension I have in my mind and body
I am in control of my pain
My body is healthy and pain free
I am relaxed
I focus only on the future and not the past
I am peaceful even when life is hectic
I am not controlled by my pain
Future Tense
I am becoming more relaxed by the day
I will become someone who is not controlled by pain
I will let go of the past
I will become free from pain
Each day I feel pain less and less
I am finding it easier to only think positive
I will find the time to relax my mind each day
Others are beginning to notice how much happier I am becoming
I am finding it easier to not let life get me down
Each day I am finding it easier and easier to control my pain
Natural Tense
Being free of pain is just something I am
I find it easy to release stress
My body is just always naturally relaxed
Thinking positive is just something I naturally do
Being in control of my pain is easy for me
Controlling my pain is effortless for me
My mind is naturally calm and relaxed
Having a natural ability to heal myself has helped my life greatly
I find it easy to stay positive and pain free even when things get tough
I have the natural ability to control the physical aspects of my body with my mind