Get Over Your Ex Girlfriend Affirmations
Get over your ex girlfriend and move on with your life quickly and efficiently with the help of this unique affirmations album.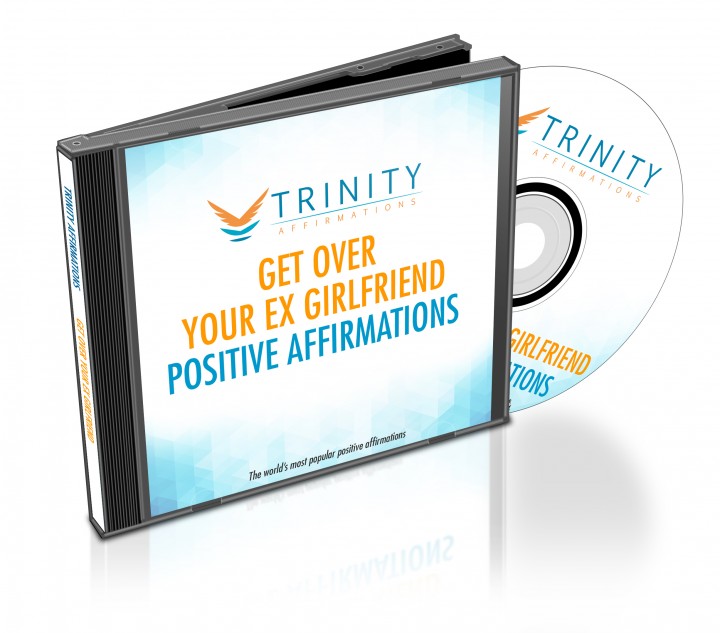 Do you still miss your ex girlfriend?
Are you refusing to accept that it's over?
Are you unable to show any real interest in another girl?
Are your friends making fun of you for not being able to move on?
Do you want to get her completely out of your mind and to get your life back under control?
Break ups aren't easy, especially if you've been together for a while and if you thought that perhaps she was the one. You should give yourself some time to heal – it's natural and you won't be "broken goods" for another girl that comes your way. But if it takes longer than a few weeks, then it's probably taking too long and it's time to do something about it.
You see, our mind sometimes gets caught in the pain from a break up and starts turning it into a habit: you keep imagining her and your time together, you imagine her with another guy, your thoughts go to her practically by default. You can't imagine your life without her, or your life has lost it's meaning.
If you've had enough of this, then use this album and re-wire your mind to stop torturing yourself. It's all in your mind and you can change what is there by feeding it differently.
What to Expect
These affirmations will eliminate the thoughts that keep bringing you back to her and stimulate a positive change within you, allowing you to move on with your life by:
Helping you to realize that you can be perfectly happy without her. You don't need her to have a fulfilled and happy life and this album will help you to realize that. You will discover that being single is actually great, you will enjoy socializing and open yourself up to meet someone else.
Stopping you from dwelling on the past. You will stop obsessing over her and focus on other things in your life, things that you've been neglecting – you will start paying more attention to your career and your friends and you will naturally be thinking about her less and less.
Making you inspired to plan your future, alone or with someone else. You will notice that you're much more positive and optimistic and driven to do something different and meaningful. Affirmations will help you to rediscover that lost enthusiasm for life and to finally start enjoying it to the fullest!
If you're here, then you know it's time to move on. So do it!
Download our free app for iPhone/iPad today and listen immediately after your purchase- just search the App Store for Trinity Affirmations.
Your ex isn't the only one, so stop torturing yourself – download this album and move on with your life painlessly and optimistically!
Present Tense
I am happier without my ex girlfriend
I enjoy being single
I can easily find somebody else
I am confident enough to begin looking for a new relationship
I can move on with my life
I am an eligible bachelor
I am in control of my emotions
Others respect my ability to move on with my life
I find it easy not to think about my ex
I can spend more time with my friends
Future Tense
I am naturally becoming more independant
I will be much happier when I forget her
I will find somebody better than her
Every day I think of her less and less
It is becoming easier to get my old life back
I will not feel upset if I see her
I will consciously stop thinking about my ex girlfriend
I am transforming into a happier person
I am becoming more positive with every coming day
I will increase my self esteem and move on
Natural Tense
I did not enjoy the time I spent in a relationship with my ex girlfriend
Being single helps me to appreciate my life more
Being single is easy for me
I find it easy not to think about my ex
I have the right to be happy and get on with my life
People admire what a strong person I am
My ex is no longer a major part of my life
I see being single as a positive thing
I find my life easier every day
My life has improved since the break up