Lasting Relationship Affirmations
Make sure that your relationship will last by acquiring the right mindset to make it work and grow with the help of this powerful affirmations album.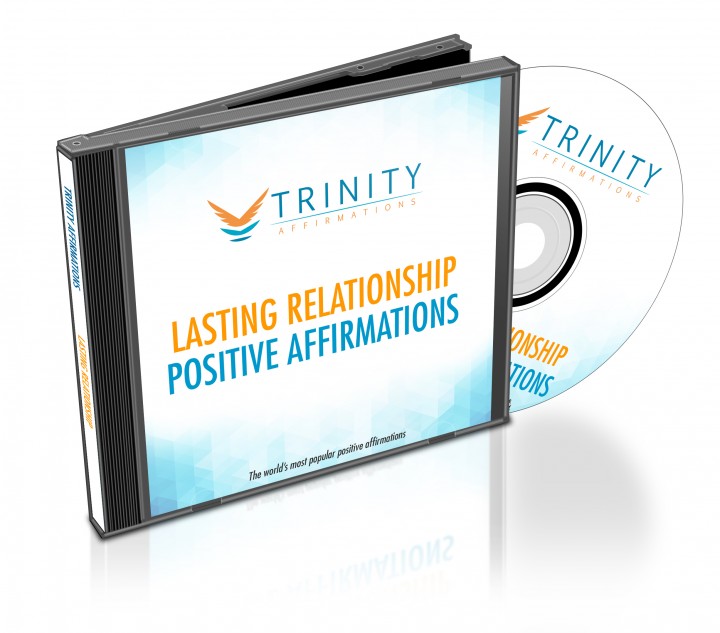 Are you worried about the future of your relationship?
Do you think that your relationship is the kind that SHOULD last, but things seem to be getting out of control?
Do you really want to make things work and to get into a positive and loving mindset that will help you create a committed and lasting relationship?
It takes two to tango and it takes two to create a lasting relationship, filled with love and mutual respect. However, many times all it takes is for one partner to set the foundations and the other will follow.
If you think that your partner is worth keeping but something's telling you that your relationship won't stand the test of time, then you've made a wise decision to be that partner who will "push" the other one and provide a healthy environment for your relationship to last.
A quality, lasting relationship requires a lot of nurturing and dedication. You need to respect yourself, your partner AND your relationship and to balance it all to create a perfect symbiosis and it can sometimes be hard work. Fortunately, there is a way to make it all come naturally and to turn it into a really enjoyable experience and that's to make a simple shift in the way you think about your relationship and yourself and your partner as equally important parts of it.
This album was designed to help you make that shift and acquire the mindset which will help you to work on your relationship with joy and enthusiasm. The statements on it will simply reaffirm your dedication to your relationship and make it more present in your mind and the more you use them, the more you will see how the effects of your new attitude are spilling over to your partner and making your relationship stronger, healthier and with more chance of success than ever!
What to Expect
This album will help you to:
Become fine-tuned into the needs and desires of your partner. You will notice that you're paying more attention to your partner and that you're more supportive and considerate. You will no longer have those moments when you'd rather be doing something else – instead when you're with your partner, you will be completely focused on him/her and on doing what's best for your relationship.
Increase your self-confidence and make you honor yourself more. The foundation of any healthy relationships lays in stable and confident partners, who know how and when to set boundaries without conflict. This album will help you to find your inner peace and to stay positive, strong and loving, even when things aren't going as well as they should, which will significantly affect the confidence your partner has in you as well.
Improve your ability to effectively communicate with your partner – you will learn to listen to your partner, you'll start taking their point of view into consideration more than before, communicating openly and honestly about everything. You will both notice how your mutual respect is building up again and how you're enjoying this new direction your relationship has taken.
Download our free app for iPhone/iPad today and listen immediately after your purchase- just search the App Store for Trinity Affirmations.
This album will help you to overcome all misunderstandings, conflicts, insecurities and indifference which are threatening your relationship, so download it now and make sure that you will stay together for a long time, that both of you will enjoy!
Present Tense
I am positive and loving
I support my partner unconditionally
I am deeply in love
I always communicate honestly, openly and with respect
I am in a lasting relationship
I am focused on growing a healthy relationship
I always take my partner's point of view into consideration
I am kind and considerate
I am able to draw boundaries
I always honor my relationship
Future Tense
I will build a lasting relationship
My relationship is getting stronger every day
I will always love and appreciate my partner
The respect between my partner and I is growing
I am starting to communicate honestly with my partner
I am falling more and more in love
I will be grateful for my relationship
Each day I become a better partner
I will nurture and protect my relationship
I will strive to express love and respect on a daily basis
Natural Tense
I deserve to have a lasting relationship
My relationship is a top priority in my life
I enjoy going out of my way to make my partner happy
It is important that I feel loved and secure
There is a natural connection between my partner and I
I can build the lasting relationship of my dreams
Nurturing a healthy relationship comes naturally to me
My partner effortlessly senses my love
Taking care of my relationship is of utmost importance
There is a natural trust within my relationship