Fast Seduction Affirmations
Become more confident and tuned into the signals of women and perfect your seduction skills, with the help of this powerful affirmations album.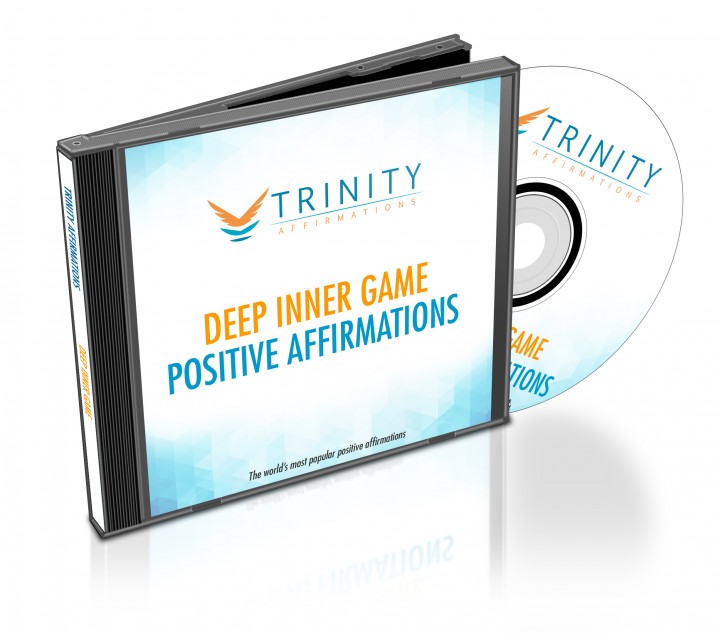 Do you fear that you will fail in your approach to women, so you prefer to not even try?
Are you working on developing your seduction skills, but you lack that little extra to become completely confident and natural in your approach?
Do you want to develop your instinct for women and to master the art of seduction, so that no woman can resist you?
There's a subtle line between just learning what to say and do when you approach women and doing it as a result of an instinctive drive. You can learn the pickup lines and know how to interpret the body language, but if your approach lacks the confidence and ease that comes from behaving naturally, women will most likely see through it and... well, your ego can get seriously bruised.
If you want to become the real pick up artist who plays the game on a master level, you need to acquire the right mindset to support your words and behavior – you need to really get into the character of a master seducer, not only to play the role of one but to become one!
This album can help you to adopt the attitude of an alpha male with deep inner game and to develop your confidence and natural attractiveness.
What to Expect
If you're really focused on mastering this great skill, affirmations will help you to stay focused on reprogramming your mind and adopting these thought patterns on an unconscious level. With time you can completely change the way you feel and act around women and:
Develop your confidence in your ability to seduce any women you approach. Affirmations will replace your negative and self-sabotaging thought patterns with those of complete confidence and optimism, directly affecting the way women will perceive you: instead of coming across as an insecure guy who wants what's beyond his league, you will be perceived as the one who takes what is his by right, the confident alpha they'll naturally gravitate to.
Start approaching women naturally, without hesitation and second guessing. This album will help you to overcome the imagined danger of approaching a woman and to start doing it naturally. Starting a conversation with a beautiful girl will become as easy as telling your best friend what you did yesterday, making your approach more natural and relaxed.
You will develop a more subtle sense of the energy flow between you and the woman you're talking to. Your mind will become so focused on interpreting the signals, that it will develop a high level of intuitive recognition of the situation you're in, so that you can adapt your approach to get things to the next stage.
Download our free app for iPhone/iPad today and listen immediately after your purchase- just search the App Store for Trinity Affirmations.
Download this album now to start feeling and thinking like a true seduction expert and to fine tune your skills to seduce any woman you want!
Present Tense
I am a master of seduction
I am tuned in to female signals
I attract women with my seduction patterns
I am totally confident with women
I always approach women without hesitation
My personality is sexy and seductive
I am highly skilled with seductive patterns and techniques
I am strong and dominant
Women are naturally drawn to me
I am always calm, relaxed and focused
Future Tense
I will develop my powers of seduction
Women are starting to become more and more attracted to me
My mind is becoming fine-tuned for seduction
I will use seduction patterns to attract beautiful women
My seduction techniques are improving
I will be confident and assertive
I am becoming a master seducer
Seduction is starting to feel easier and more natural
I will have many beautiful women in my life
Each day I become more confident with my seduction skills
Natural Tense
I am a natural at seduction
I have a natural ability to build attraction with women
I always know exactly what to say to women
My approach is always smooth and natural
Attracting beautiful women is just a normal part of my everyday life
I can seduce any woman I want
Women are naturally drawn to me
My seduction skills are powerful
Seducing women comes naturally to me
I can get in the perfect seduction state of mind