Increase IQ Affirmations
Use this mind enhancing affirmations album to unlock your mind's potential and to naturally increase your IQ.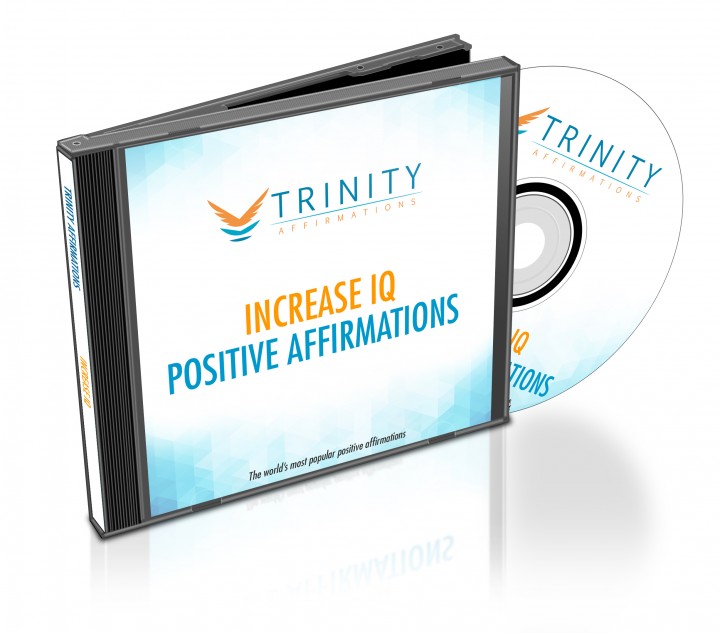 Do you get so frustrated by an IQ test that you struggle to understand the questions?
Do you need to get a high score on an IQ test so badly that you're all stressed out about it?
Do you want help in scoring higher on an IQ test?
IQ is an indication of your ability to process and analyze information, measured by a specific set of tests. This kind of testing makes a lot of people nervous because they fear that if they "fail", it means that they're not intelligent enough and that they're somehow less worthy.
So guess what – they often do underperform, not because they are less intelligent but because they were nervous. They feel pressure from taking the test so their mind isn't clear, tension gets the better of them and the result is a number that is lower than their real IQ!
Are you feeling the same way?
Already frustrated by your low IQ result, it's no wonder that you feel insecure about taking it again. Fortunately there is a way to not only to shine on your IQ test, but also to increase your real IQ and improve your logical thinking!
Your mind's potential is unlimited, but kept under lock by your habitual thinking patterns that you can unleash with help of affirmations. Affirmations by their nature "affirm" something to be true and when your mind is repeatedly exposed to them, it has no choice but to find a way to make it true and this works for increasing your IQ as much as it does for anything else.
What to Expect
This album will help you to:
Make your brain process information more easily and accurately. Affirmations will help you clear the clutter in your mind so that it becomes more efficient at analyzing stored information. You will develop a greater mental clarity and boost your ability to focus on what you're doing.
Relax and think clearly at an IQ test. You will become more confident in your analytical skills and release the tension while taking the test, so that nothing clouds your judgment and you become sharper and faster at understanding test questions and coming up with the right answer.
Broaden your creative and imaginative capabilities so that instead of going after the obvious solution, you can analyze the information and manipulate it to find another, "out of the box" solution.
Download our free app for iPhone/iPad today and listen immediately after your purchase- just search the App Store for Trinity Affirmations.
Stop scoring lower than you should on an IQ test! Make use of this album and naturally increase your IQ and make sure that number will indicate your real score!
Present Tense
I am an intelligent person
I have a high IQ
I am very smart
I quickly solve difficult problems
I succeed at IQ tests
I have a great memory
I recall information in high detail
I concentrate fully
I am respected for my IQ
I accurately process information
Future Tense
I am becoming more intelligent every day
I am increasing my IQ
I am sharpening my memory
I will succeed at any IQ test
I am becoming more and more intelligent
My career is advancing thanks to my high IQ
I will quickly understand problems
I will solve puzzles easily
I am effortlessly finding solutions
I will focus easily
Natural Tense
My IQ is very high
Solving problems comes easily to me
Completing puzzles comes naturally to me
Passing IQ tests comes naturally to me
My intelligence is apparent to those around me
Others look to me to solve difficult problems
IQ tests are easy for me
My memory is sharp
Focusing feels natural
Having a high IQ is a natural part of who I am