Mental Clarity Affirmations
Use this affirmations album to pull your mind together and to make sure that your choices and decisions are well thought through and accurate.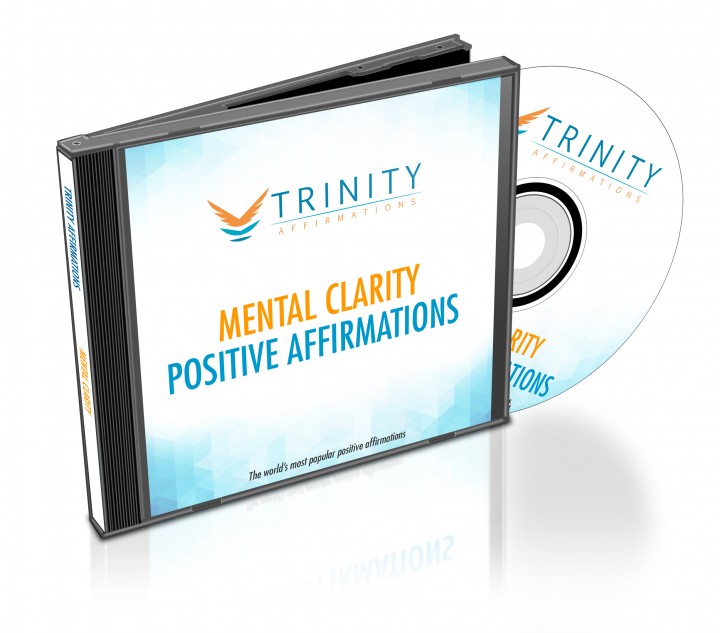 Do you feel that your mind is cluttered with too many thoughts and experiences?
Are you under a lot of stress?
Do you sometimes have difficulty thinking and it starts reflecting on your performance at work and on your personal life?
Do you want to be able to think more clearly, to declutter your mind and to get a grasp of your goals and your life?
Having a clear head is crucial for being able to think logically and for setting right goals in life, not to mention that it makes it much more likely to actually achieve these goals. However, for many people it's a luxury that they can only afford in rare moments of isolation and that simply isn't enough.
But did you know that you can achieve a permanent state of mental clarity – and it doesn't involve becoming a monk?
The thing is, you have let your mind become cluttered because you haven't been taught to maintain this basic kind of mental hygiene. But once you get accustomed to starting your day with a clear head and a precise plan, you will be in a much better position to analyze your situation and to achieve your goals, it will even help you to increase your creativity and you will be much more relaxed than you are now.
This album can help you get started with clearing your head and maintaining that level of clarity.
What to Expect
Affirmations will stimulate the parts of your mind responsible for:
Letting the unnecessary thoughts out. Did you know that there are 40-60,000 thoughts passing through your head every single day? Some of them you want to keep, but a large part of it is something that you just don't need. Affirmations will stimulate your mind so that it becomes better at recognizing which thoughts you really need to keep and let all the others just pass through it, without creating the clutter.
Rearranging your thoughts into a logical order so that you can access them more quickly and easily. You will very soon notice that you're able to "connect the dots" much faster than before precisely because all of your thoughts will be in the right "mental drawers".
Relaxation and releasing of tension. Too many thoughts create confusion which makes you feel stressed about the fact that your head isn't clear. Affirmations will also help to reduce this tension so that you're better able to put your mental processes to good use.
You will be able to prioritize the daily tasks and to better focus on your goals, which will in turn make you motivated to take action toward achieving them.
Download our free app for iPhone/iPad today and listen immediately after your purchase- just search the App Store for Trinity Affirmations.
It's a basic hygiene that you should start practicing ASAP, so download this album and start working your way to improving yourself, your wellbeing and achieving success in all areas of your life!
Present Tense
My thoughts are organized
I have strong mental clarity
I focus on things individually
My life is well-balanced
I have an even amount of work and play
I learn and retain information well
My stress is manageable
I take time to think when I need it
I know what I need to do to relax
My mental presence is clear
Future Tense
I will be devoted to clearing my mind
I will stop letting life stress me out
I will stop being tired all of the time
I will cleanse my thoughts
My mind will be stress-free
I will get rid of mental clutter
I will focus on what's important at the present time
I will stop letting one aspect of my life dominate over the others
I am developing a sense of mental clarity
I will manage the stimuli around me
Natural Tense
I perform well in all aspects of life
I naturally avoid stress
I am just calm by nature
I am an expert at keeping my thoughts in order
I clear up mental blockages with ease
I have control over my thoughts
I easily work out complicated problems
I find solutions through relaxing my mind
I let my instinctive tranquility take over
I keep my mental clarity under control