Attract Your Soul Mate Affirmations
Use the power of this positive affirmations audio to fine-tune your vibration and attract your soul mate into your life!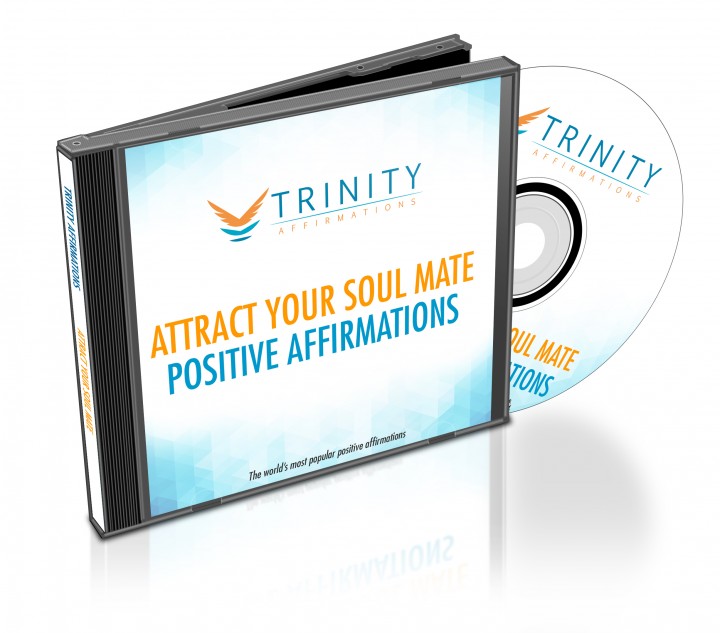 Do you want someone to share your life with?
Have you had your share of wrong people and bad relationships?
Are you ready for a true love - do you want to attract your soul mate into your life and to keep them there?
Do you believe that your soul mate exists, that this one person meant for you is somewhere out there, looking for you too?
The main reason many people end up alone, without their perfect match, is in the way they think about romance in general and about themselves. Disappointed and tired of the wrong choices, they start doubting their worth and the mere possibility that things could be different.
This negativity is what's preventing you too from connecting with your soul mate - you are simply not allowing this person to show up and to connect with you.
If you want to change this you have to firstly, change the way you perceive yourself and then become open to the possibility of a happy relationship - not burdened with the ghosts of the past but positive and enthusiastic about the future.
The affirmations that we have chosen for you will help you override all blockages that exist within you and empower you to take an active role in shaping your romantic life.
What to Expect
These affirmations are designed to:
Start emitting the right kind of signals to the universe and to others. So far you were in a negative place, unhappy, perhaps desperate, so such was the energy you were sending out and receiving back. Affirmations will help you to change this: you will be more positive and optimistic, which will bring you not only a different reaction from people, but also it will bring different people and different partners to your life, those that will be far better suited to your needs and desires.
Make you more focused on attracting the perfect partner. Affirmations will make you think about your soul mate more, to expect him or her to show up and to be enthusiastic about it. You will start noticing more people resembling your perfect partner and more opportunities to connect with them, which will be a clear sign that your actual manifestation is on the way.
Help you to believe genuinely that your soul mate is real and on the way to you. This belief will only grow stronger with time, creating within you the atmosphere of certainty and expectation that you will be radiating out. This belief alone will make you far more successful in your manifesting efforts and make the process several times faster.
Download our free app for iPhone/iPad today and listen immediately after your purchase- just search the App Store for Trinity Affirmations.
Download this album now to start projecting your best self out into the world and prepare to receive the results of your manifesting - your real soul mate!
Present Tense
I am attracting my soul mate
I believe deeply that I will attract my soul mate
My soul mate is strongly attracted to me
My mind is totally focused on attracting my soul mate
I am already connected deeply to my soul mate
I always radiate a loving and inviting energy
Others are drawn to me because of my positive energy
I deserve to find my soul mate
My soul mate and I are destined to be together
There is an unbreakable bond between my soul mate and I
Future Tense
My soul mate and I will be together
I will find my soul mate and we will live happily ever after
I am attracting my soul mate more with each day
I will attract my soul mate
A positive loving energy is growing between myself and my soul mate
I am beginning to feel deeply that I will meet my soul mate soon
Each day the energy between my soul mate and I grows stronger
I believe more each day that I will find my perfect partner
My soul mate is beginning to sense our connection
I will know my soul mate the instant we meet
Natural Tense
I believe in my ability to attract my soul mate
I find it easy to give off positive and loving energy to others
I can sense deeply that there is 1 special person I am meant to be with
Being warm, loving and loveable is just a natural part of who I am
Others see me as someone they'd like to get to know more
There is a magical connection between my soul mate and I
My soul mate and I are being drawn together
My soul mate and I are just meant to be together
When I meet my soul mate, I'll just naturally know
I effortlessly radiate positive and loving energy