Learn Piano Affirmations
Make people gasp when they hear you play the piano - use these mighty affirmations and boost your mind's power to master this musical instrument.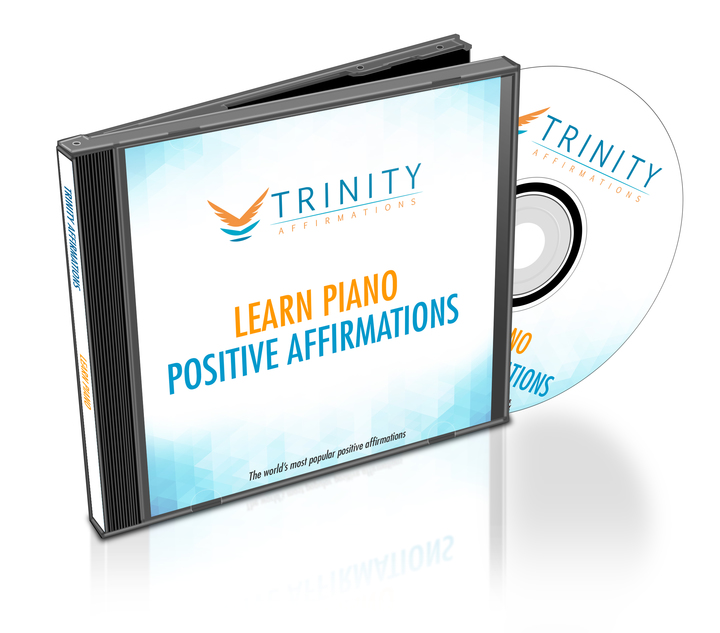 Do you struggle with coordinating your hands with your mind while playing?
Is focusing on the piece you're practicing too hard?
Would you like to speed up your learning curve and learn how to play the piano like a true maestro?
Who inspires you? Is it Martha Argerich, her confidence and the elegance she plays with? Or maybe Ray Charles and his energy and virtuosity? You can't stop admiring how playing the piano comes naturally to them. It's like their second nature. You listen to them playing and they touch you.
Their music delights and takes your soul to a place of joy and spirituality.
Needless to say, you want to emulate your piano heroes. You want people reacting to your music the way you react to Ray Charles's and Martha Argerich's and you wish you looked and sounded like them.
Yet, this is where the dream ends.
Because, when you sit at the piano your hopes and aspirations hit the wall.
And crash.
You make a mistake after mistake. You can't seem to coordinate your mind and your hands. You're having trouble focusing on your piece and the path from the notes to your fingertips is full of pitfalls, hills and invincible obstacles. But most of all, you just can't see yourself playing the piano with such confidence and ease as these formidable artists do. Inevitably, you end up beating yourself up about it.
Long story short, learn piano affirmations can help.
Listening to the audio regularly can improve your motivation, your focus and your self-confidence. Not that the affirmations work like the magic pill that will somehow turn you into Martha or Ray.
But if you listen to them often enough, they will impact your musical memory. Your mind-fingers connection will improve, your motivation will raise and you'll be able to focus on your piano lessons far better than ever before.
You may not perform like Martha or Ray (though, if you put your mind to it, the sky's the limit.) But, when you sit at that piano, after a few weeks of listening to the affirmations and practicing, you will feel as if they are giving you the nod and a smile to go with it.
What to Expect
This learn piano affirmations audio does three main things:
Give you a virtuous piano player mindset. Think of this album as a hammer that will strike by strike knock down the wall between you and the solid belief that YOU ARE a virtuous piano player. After listening to them time after time, you will sit at the piano with the confidence and elegance of an experienced musician. This has nothing to do with how long you have played the piano and when you become that sure of your skills and knowledge, you can bet you will play and perform like a maestro too.
Focus your attention and your thoughts on becoming virtuous. This album will stop your mind from drifting away when you need to practice. The affirmations will help you to sharpen the focus in your mind to absorb the partition you're learning and speed up the whole process.
Fortify your motivation to keep pushing towards your dream come true. When your dream to dazzle your audience with your piano playing skills seems out of your reach, your motivation to fulfill that dream is low. You don't assume you can. But as you listen to our audio, as your self-confidence grows and your dream seems closer and closer, your motivation to reach "the unreachable" and make it a reality will peak too.
Download our free app for iPhone/iPad today and listen immediately after your purchase- just search the App Store for Trinity Affirmations.
Download this learn piano affirmations audio now and start pondering on the outfits you wish to perform in. Because you'll be killing it!
Present Tense
I can play piano
I enjoy playing piano
I am a great piano player
I can read music easily
I enjoy practicing piano
I am motivated to learn piano
I remember what I learn
I like reading music
I am able to play piano easily
I concentrate well
Future Tense Affirmations
I will learn to play piano
I will read music easily
I will enjoy practicing
I will practice regularly
I am learning how to play piano
I will stay motivated to learn
I will remember what I learn
I will concentrate fully
I will be known for my piano skills
I will process new musical information efficiently
Natural Affirmations
Playing piano comes naturally to me
My piano skills are improving
My motivation to learn is high
Practicing piano is fun
Others recognize my talent at the piano
My memory is sharp
Remembering what I learn comes naturally to me
Concentrating comes easily to me
Reading music is fun
Reading music is easy for me