Perfect Body Shape for Men Affirmations
Use this powerful affirmations album to start loving your body and to stay motivated and focused on making it the healthiest and fittest it can possibly be.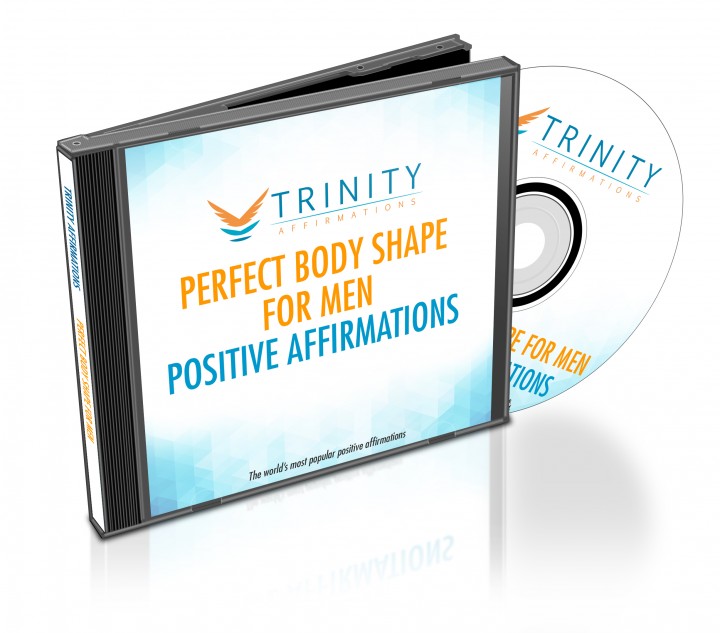 Do you consider yourself skinny and repulsive to others, especially girls?
Do you avoid undressing because you are embarrassed with your plump stomach or thin body?
Are you frustrated for not being a bit taller or a bit less prone to weight gain?
Do you want to stop torturing yourself and your body and to start working on becoming the best version of yourself, instead of always chasing the impossible?
You're aware that today's society puts too much emphasis on good looks, and hopefully you're also aware that all those male models that smile from magazine covers in all their splendor – perfectly shaped body of six pack abs, broad shoulders and bulging biceps – are people whose only job is to take care of how they look.
Plus most of them are still Photoshopped, so that 'perfect male figure' you're striving for is obviously something that is really, really difficult to attain. Especially if you have a real job and family.
What you need to realize instead is that you need to take care of your body, not because of that image imposed by society and not because of what others will think of your looks – but because of yourself. Because it's healthy and because it's good for you.
Once you realize this, you will stop dieting so much that it borders on being an eating disorder, or being frustrated because you can't lift as much weight as you think you should. You will stop going after those impossible Photoshopped images and start looking for what's perfect for you to stay healthy and fit.
This album will help you to change this negative attitude that makes you destroy yourself and instill within you the positive set of beliefs which will finally make you happy in your own body, the way it is. When you feed your mind with positive statements about the way you look, when you constantly affirm that your body is OK - then you can start to be constructive about how to improve and then you will know what it means to be confident and happy with yourself!
What to Expect
This album is designed to:
Help you start loving your body the way it is. You will stop being embarrassed because your shoulders are not as broad and your biceps not as bulging. You will understand that it is quite enough to work out every day and have your stomach, your legs and your body tighten.
Increase your motivation to do exercises and stick to a healthy diet. You will focus on acquiring your ideal weight and exercise your body in order to have the shape YOU desire. Your eating and drinking habits will be healthier and you will be intuitive to what your body needs.
Improve your self-confidence. Affirmations will help you to form a healthy body image and to stop feeling physically insufficient and self-conscious about your body. You will notice that you're much happier with the way you look, as your muscles get tighter and as you accept your body the way it is and it will reflect on the way others will perceive you as well – you will become a confident male who takes care of himself and who knows his worth, radiating that irresistible natural confidence that no body shape can provide!
Download our free app for iPhone/iPad today and listen immediately after your purchase- just search the App Store for Trinity Affirmations.
Download this album now and acquire the positive vision of your body - increase your motivation and develop a natural confidence in who you are and how you look!
Present Tense
I am comfortable with my body
I like how I look
I am good enough for myself
I enjoy being healthy
I am in shape
I exercise for myself, not for anyone else
I have healthy eating habits
I exercise regularly
I am lean and fit
I work hard at staying healthy
Future Tense
I will stay healthy
I will take care of my body
I will stop feeling physically insufficient
I will be satisfied with my body
I will work hard to stay in shape
I will pursue my positive vision of my body
I am becoming a healthier eater
I will be content with my body shape
I will exercise regularly
I will stop feeling self-conscious about my body
Natural Tense
I have always been healthy
I love eating healthy foods
I am intuitive to what my body needs
I was born with a high metabolism
I always make healthy choices
I am naturally persistent with my healthy eating
I love exercising
I love my body
I am always comfortable with my appearance
I have a perfect body shape for me