Perfect Weight Affirmations
Acquire the mindset which will make attaining your perfect weight enjoyable, fun and most importantly, finally achievable with the help of this mind transforming affirmations mp3.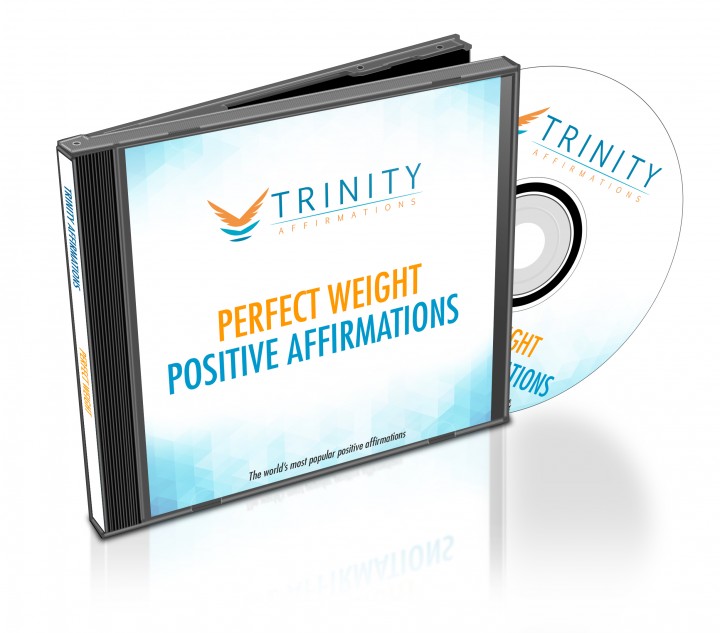 Do you struggle to have a lean well toned, curvy and muscular body?
Do you start dieting and exercising only to give up really quickly?
Do you want to change the way you perceive changing your eating and exercise habits and to become naturally driven to attain your perfect weight and shape?
Some people have the problem with body weight because they have a few extra pounds and no way to get rid of them, and others struggle to gain those extra pounds that stand between them and their perfect weight. The reasons for these problems are many, but the most important is the mindset which prevents you from reaching your goal.
Exercising is too difficult or takes too much time, so you'd rather skip it. Dieting means that you will be deprived of the things you like, so you go around it. Whatever your excuses are, the fact is that you're sabotaging yourself – you know that you should change your ways... and then you make sure it doesn't happen.
This affirmations album is exactly what will help you change your way of thinking and provide the support you need on your way to reaching your ideal weight.
Right now your thoughts are full of negative self-talk that you may even not be aware of, built within your mind as something you find natural. So the first step towards achieving your goal is to change this self-talk into a more positive and motivating one and affirmations are just a way to do that!
What to Expect
These affirmations act as a powerful tool for supporting positive images of perfect body weight which you want to build inside your mind. Listening to it regularly will allow you to:
Stop you from sabotaging your efforts to attain your perfect weight. Affirmations will eliminate your negative beliefs and discouraging self-talk and focus your thoughts forward, on achieving your goal of having an ideal body weight – it will always be the first thing in your mind and you will become driven to do whatever it takes to reach it!
Increase your willpower to stick to your diet plan. No matter if you are one who needs to lose or the one who needs to gain weight you will commit yourself to the goal of eating healthy. By carefully planning which food and drinks suit you best you will design your diet plan for feeding your body with the nutritious and healthy food it deserves. Dieting won't be a torture for you because you will be responsible to your body and not step away from your plan, no matter what kind of temptation comes your way.
Become highly motivated and determined to do proper exercises. Depending on whether you need to lose or gain weight, you will transform yourself into someone who does necessary exercises regularly. The gym will stop being a punishment for you. Doing exercises will energize you and make you stay more determined on your way to your perfect body weight.
Download our free app for iPhone/iPad today and listen immediately after your purchase- just search the App Store for Trinity Affirmations.
Change the way you think to change the way you behave - download this album and start working your way to your ideal body weight today!
Present Tense
I am at the perfect weight for me
I am healthy about working out
I push myself every day at the gym
I am always setting goals for myself
I am focused on losing weight
I am intent on being in shape
I work out all the time
I make healthy choices
I am more focused on being healthy than losing weight
I love working out
Future Tense
I will achieve my perfect weight
I will love my body shape
I will stop comparing my body to others
I will set plausible goals for myself
Others will see me as lean and in shape
I will like what I see on the scale
I will stop being ashamed of my weight
I will be happy with my weight
My body weight will be perfect
I will have a flawless body
Natural Tense
I have always been conscientious of my weight
I am naturally fit
I have a high metabolism
Being overweight simply isn't an issue for me
I naturally eat healthy
I am naturally inclined to work out on a regular basis
Avoiding junk food is easy for me
I am very smart with what I eat
I have always been the perfect weight
I naturally love staying fit